It's time to Celebrate Your Birthday Freebies!
It's amazing how many stores want to help you to celebrate your time on the planet by giving away free stuff. Whether it's free birthday makeup, restaurant birthday freebies, even free Starbucks, we've made a mouth-watering list of goodies for you to indulge on your special day. It doesn't matter where you are – there are lots of birthday freebies to be grabbed from NYC to Los Angeles, from Austin to Seattle, and Chicago to Las Vegas. Whether you're looking for birthday freebies for adults or a kid's birthday freebie, there is truly something for everyone. Check out our full list of birthday freebies for 2018 below.
First Question - How Do I find Birthday Freebies near me?
It's not hard. Most of the freebies offered are from stores that are located throughout the United States. For example, if you're feeling peckish, freebies from chain stores like IHOP, Pizza Express and Krispy Kreme will help you get that extra boost of energy needed to get to the fashion, footwear, pharmacy, cosmetics and other retailers that will honor your existence with a little something extra on your birthday.
Ok, so what do I have to do and where do I go?
It's hard to beat restaurants and other food and drink outlets for birthday surprises. In some cases you can just bring along your proof of identity and date of birth to avail yourself of some great offers. In others, you should sign up in advance to ensure you get the royal treatment you deserve on that special day you like to celebrate most with family and friends.
Great snacks and drinks are in your Birthday Horoscope!
Starbucks will give you a birthday reward of almost anything on the menu as long as you make a purchase in a Starbucks store within the last 12 months of your anniversary date with your Starbucks Card. Your Birthday Reward will be automatically added to your account a couple of days before your birthday.
Feel like something sweet?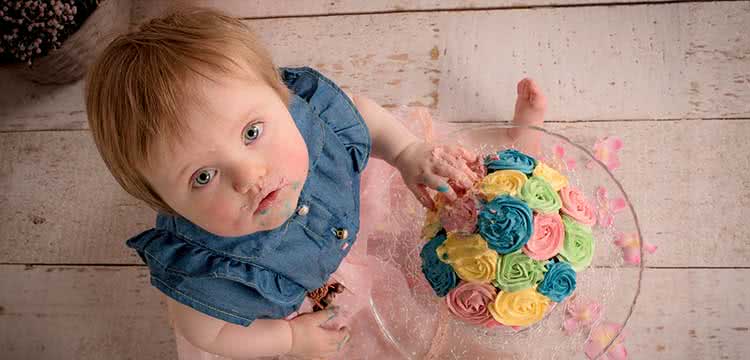 When you join the Friends of Krispy Kreme eClub, you will get a free doughnut and coffee on your birthday. Dunkin Donuts DD Perks will join in the fun by giving you a free beverage.
The Baskin Robbins Birthday Club will give you a free ice cream cone, and Friendly's Birthday Club will provide a free ice cream sundae. While you are in the mood, A&W Birthday Club will give you a free float and the Jamba Juice Birthday Club will grant you a free small smoothie!
Au Bon Pain will give you a free travel mug and a free birthday surprise when you join the Au Bon Pain eClub.
Want something more to eat on your birthday? No problem!
Let's continue by looking at restaurants. The list is almost too long for us to do it justice!
How about a visit to IHOP on your Birthday? Just by joining the IHOP Pancake Revolution you will get a free IHOP birthday meal of your choosing, like fluffy pancakes with syrup or omelettes filled with your favorite ingredients.
Other restaurant examples include TGI Fridays (all you have to do is join TGI Fridays Celebrations Club to get rewarded with birthday freebies for you and your friends), Applebee's (free dessert when you join the Birthday Club), Denny's (free Grand Slam), Arby's (free birthday shake) and Houlihans (free entrée). How about this for a deal - a free $30 Birthday Gift Certificate from the Benihana Birthday Club? Joining the Black Angus Birthday Club will even get you a free steak!
There are many more restaurants offering great bonuses on your birthday. Take a look at the ones below for free entrees or desserts, or sometimes a celebratory birthday drink. These might apply to an adult or a kid's birthday freebie. Check out the rules first!
Here are some good examples: Old Chicago Birthday Club, Ninety Nine Restaurant Birthday Club, Moe's Southwest Grill Birthday Club, Noodles & Company Birthday Club, Papa Murphy's Pizza Birthday Club, Smashburger Birthday Club, The Old Spaghetti Factory Birthday Club, Wendy's Birthday Club, Shoney's Birthday Club, Red Lobster Birthday Club, Olga's Kitchen Birthday Club, Olive Garden Birthday Club, Original Roadhouse Birthday Club, On The Border Birthday Club, Pei Wei Birthday Club, Perkin's Birthday Club, Ruby Tuesday Birthday Club, Souplantation Birthday Club – to name but a few! 
What about some Free Birthday Makeup?
Believe it or not all it usually takes to get some birthday freebies on beauty brands is to sign up in advance for an occasional promotional email. For example, you can get a Sephora birthday freebie by signing up for a Beauty Insider Reward Card. Just visit the store within two weeks of your birthday.
Some other good examples include Yves Saint Laurent (When you sign up for YSL you will receive a personalized gift of a full-size product on your birthday), Ulta, NYX Professional Makeup, Urban Decay, Winky Lux, Lancôme, Carol's Daughter, and Kiehl's all offer some great birthday freebies!
Like to try a few Fashion Freebies on your birthday?
Yes, there are even some top fashion stores that will reward you on your birthday! Places like New Look (20% off on your birthday), Oasis (10% off), Anthropologie (15% off), Topshop (20% off) and BooHoo (20% off) are all interested in helping you to celebrate with some great discounts.
Is Your Birthday a Good Time for New Shoes?
Joining the DSW Shoes Birthday Club means that you will get $5.00 towards a new pair of shoes on your birthday, while the Payless Shoes Birthday Club will award you a whopping 20% off. Also, the Famous Footwear Birthday Club will grab you an additional $10 off.
How about some popcorn with your movie?
Take a trip to your local AMC theatre to watch your favorite flick and get free birthday popcorn with the AMC Birthday Freebie!
So what other freebies can I get on my birthday?
For starters, the Kmart Birthday Club  will give you a free birthday surprise. The CVS Pharmacy Birthday Club offers $3.00 in ExtraBucks on your birthday. If you live in Arizona, the Cobblestone Birthday Car Wash will get you a free car wash! Fancy something different? How about the Medieval Times Birthday Club for a free feast and a tournament? The Toys 'R Us Birthday Club offers a $3.00 coupons for kids as well. The Body Shop offers the Love Your Body Program, and Bare Minerals has a great Friends and Benefits program. Like to shop from home? Signing up for the Fresh Family rewards program lets you collect points and gets you a special gift on your birthday.
These are most of the best birthday freebies on offer from retail stores. Happy hunting!