Senior Discount Information
If you already consider yourself a senior citizen, you know the secret: it's great to be older and it comes with more benefits than most realize. One of the best things about advanced age has got to be the discounts you get simply for being you. Just about every chain known to man has some sort of discount available for those older than 50+. The information available here should be able to help newcomers to the "discount age" get the most out of your opportunities to save.
When Do I Qualify for a Senior Discount?
If you are curious exactly when you can be considered a "senior citizen", there's no need for dread. The consensus age for senior citizens varies widely depending on where you're from and what the policies are there, so don't start checking for gray hairs, yet. For the most part, the government and most corporations consider 65 to be the age in which a person becomes a legal senior citizen. However, that's not the case for every situation and it would be wise for those close to that age to double-check before they wait another 10 years to qualify. In fact, according to After55.com, "...the tipping point age elsewhere can vary from 38 to 80."
Typically, any type of government assistance that kicks in for senior citizens is attainable at 65, as well. That includes social security and medical benefits, as well as the ability to collect any retirement money you are entitled to. But don't let anyone tell you how old you should feel. The age that qualifies you as a senior citizen varies so widely that you might as well decide for yourself.
Apparently, the term "senior citizen" was used first in a political campaign pre-World War II as an effort to woo the older portion of the population. Since then, it's become a savvy move to cater to Seniors. After all, they are some of the most reliable and consistent consumers around. It's a great idea to have them as part of your customer base. The AARP (a non-government entity) sends benefit cards to all those who are 50+ and that's when you should start looking for age discounts.
(Remember: If your spouse is old enough to qualify for AARP benefits, then so are you!)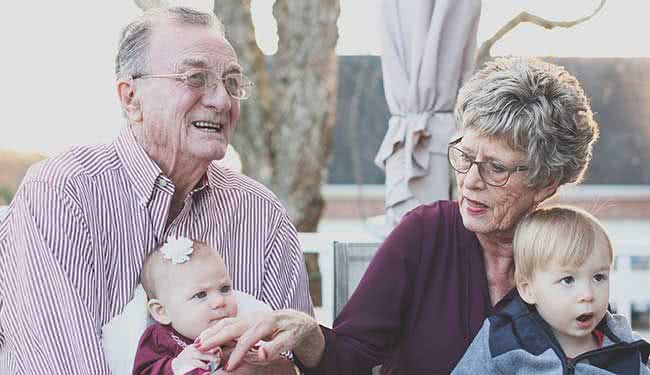 How to Get the Most Out of Senior Discounts
Even though you might have less work to do now that you're retirement age, there is still some research to be done to get the most out of the money that you've worked hard to acquire. Considering many seniors operate on a fixed-income, these tips can be quite helpful:
Keep your eye on big national promotions. Usually, a company will post their senior promotions in easy-to-find places. Typically, they will advertise their discounts on the television and newspapers and other places where seniors get their information. Places like IHOP offer entire menus for seniors with portions that make sense for their calorie needs.
Some senior discounts are hidden from plain view. Don't take no for an answer! Once you've reached the age of senior citizen, it can't hurt to ask the places where you do business if they have any promotions aimed at your demographic. If they don't, you might consider sending your business somewhere that does. Supercuts, for instance, offers $2 off for every haircut they perform on anyone over 60.
Local businesses may be willing to haggle with you. Many small businesses won't have promotions or discounts advertised anywhere. But, it still never hurts to ask. According to an interview on U.S. News regarding retirement benefits, a woman was given a discount by her local plumber, simply by asking. She remarked, "Things you may not expect to be discounted might be. I am not ashamed to ask. You have to ask for it to get it."
Even services like utilities may qualify. This obviously varies from town to town. But, don't think anything is off limits. The theme here is that you should always ask, no matter what. There is no reason to be ashamed of finding the best deal possible.
Types of Discounts Available:
There are many discounts to look for these days. Here are some of the best examples that can be found:
Fashion:
Kohl's - Offers a 15% discount every Wednesday
Ross - Offers 10% off on Tuesdays for 55 and older when you join their Every Tuesday Club
Goodwill - Offers vary by location
Food:
Entertainment:
AMC Theatres - 30% off for those who are 65+ on most days and 60% off on Tuesday Senior Days
National Parks - Individuals 62 years and older can purchase a $10 Senior pass that gives lifetime access to a most registered national parks.
Education:
Universities - Many offer programs for seniors that include free classes and continuing education. Check the university closest to you to see if they offer any benefits.
These benefits are definitely not the only ones available to seniors but they offer a good starting point for what to expect. Maybe 10-15% off doesn't seem like a lot of money, now, but it will save you a great deal of money in the long run.
Places to Look For Discounts
AARP: This is an organization built from the ground up to help senior citizens. They are a great resource to have and offer useful newsletters and other services.
The Senior List: This, and other websites like it, offer constantly updated lists that help seniors find the newest discounts. It's worth checking on a regular basis.